Dare to Dream – Adrian
---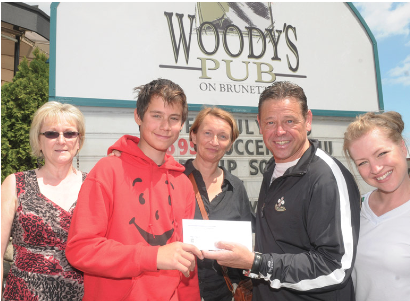 After talking with Jim and visiting the Dare to Dream web site, I was really excited. It's hard to explain the sense of relief, and gratitude that I felt. As a parent, you do anything you can to help your child achieve their dream, but to think that group of strangers will help as much as we parents do, is just unbelievable.
The offer of support from the Dare to Dream Foundation is a culmination of good will and caring that people were offering to us from the time we learned that Adrian will represent Canada. Small individual donations from friends and co- workers were coming in daily, and now with the help of the Dare to Dream Foundation, we do not have to worry any more. Without going into details, it is hard to explain what kind of financial relief this is for our family.
When we first enrolled Adrian in sailing, we did it so he can love the ocean the same way we do. At that time, we did not have any racing aspirations. As immigrants, we did not know anything about competitive sports in Canada and how much work, time and funds is involved in raising an athlete. It's been a learning journey for all of us, and mostly for Adrian. I hope that this whole experience- committed training, sailing his Opti for Canada, and the support that he received from the community, will teach Adrian so many important life lessons.
As a mother, all I can hope for is that generosity and kindness of people around us will inspire Adrian to grow into an adult who will one day support another child who will dare to dream.